The Challenge
Setup the campaign to get "On Call" enquires and measure PPC ROI for the same.
Build a brand for first of its kind of idea in Gurgaon and effectively communicate to our target audience.
Scale up the business as it had a niche target audience.
Targeting very restrictive geography i.e. Gurgaon and at a same time get enough number of phone calls & leads to keep thebusiness running.
Objective
01

Optimize the Google PPC campaign.

02

Setup an account structure to maximize the inbound phone calls & enquiries, within a specific geography, Gurgaon.

03

Improve Return on Investment (ROI) along with building the brand to communicate this unique idea of "Property on Call".
Take Away
400% increase in number of phone
Cost per acquisition was reduced by one fourth
90% of leads generated from Google Search Network
Strategy & Execution
Campaign Geo-targeting
Specifically focused on Gurgaon as a region to avoid any untargeted queries.
Bid adjustments with higher bids for Gurgaon to avoid any
leakage of traffic for Gurgaon geography.
Keyword Tool
Used tool to find relevant keywords that will get closer to user
search queries on Search Network.
The selection of the right keywords was important as the more
specific and relevant a keyword is, the better chance of our ads
showing only to those looking for our service.
Ad Extension
Implemented "Call Extensions" to have more leads through website and phone calls.
Through this extension it became even easier for end user to contact and direct call for any property consulting.
Mobile specific campaign
Created specific campaigns for mobile device and hence improved the chances of getting phone calls from our campaign.
Launch of Display Campaign
Implemented Display network strategy to reach new consumers and introduce them to our unique idea.
Perfomance Results
80%
of the total leads from the PPC campaign.
90%
targeted ads comes from Google Search Network.
400%
increase in leads after optimizing the PPC campaign.
25%
reduction in cost per acquisition
Clients across industry verticals trust us for their performance marketing.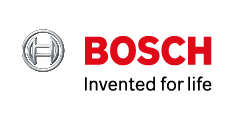 & many more.