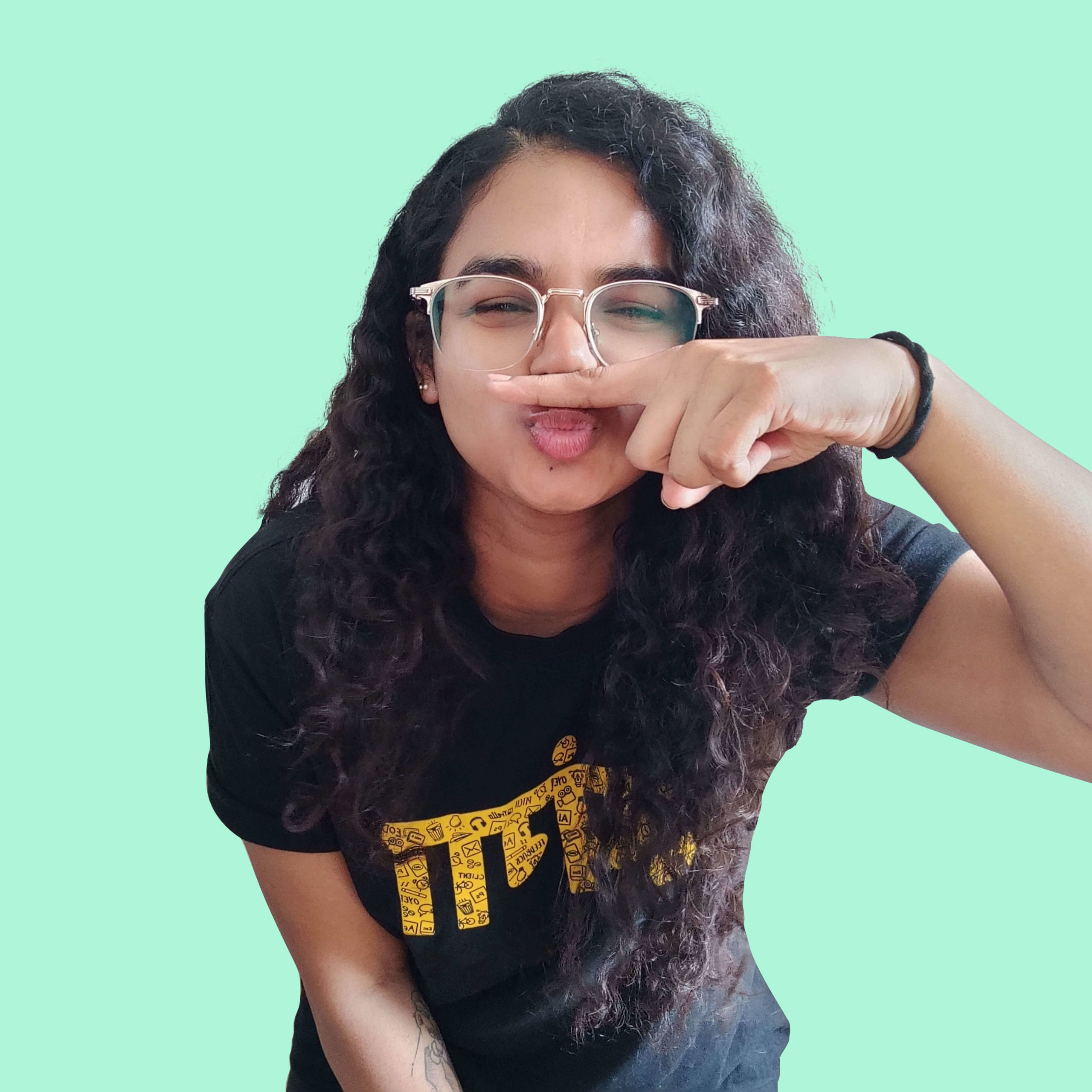 Aliya Ashok
If you believe HRs are the most serious people on this planet, you haven't met our boredom saviour, Aliya. Employee engagement is her middle name. Our curly-bundle of awesomeness is always brewing something thrilling or secretly writing content for the rest of our mafias. Perpetually bubbling with energy, you'll find her in one of two states: taking rounds of the office to ensure she has a decent number of steps on her Mi band or cocooned in her room, ready for any type of conversation. Always!
Blood Group: Dogs, Lipstick, Tattoos, Bruno Mars, Mint chocolate anything.
Weapons: HER VOICE, Neat freak, Problem solving skills, E-Mail subject lines.