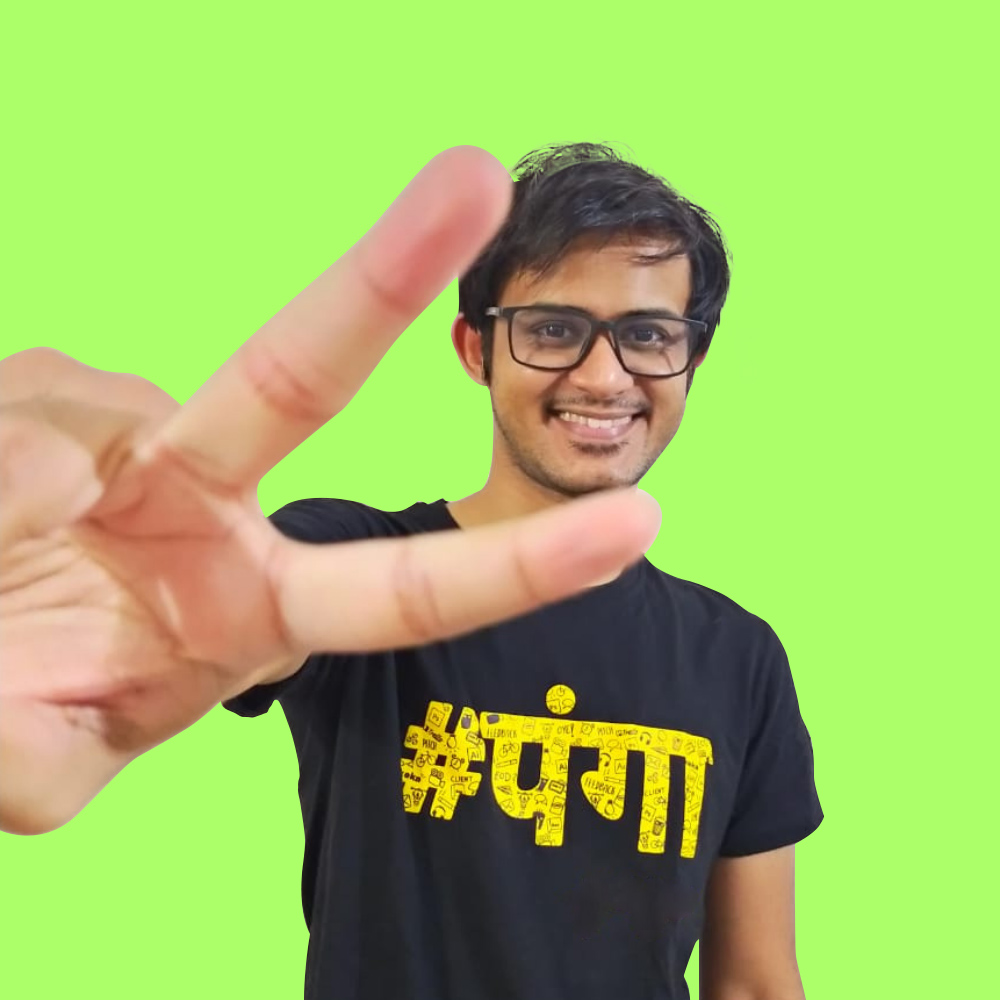 Aritro Mazumdar
Always looking busy even when he's chilling, this digital marketer from the land of rosogollas feels right at home managing big-ticket campaigns. You can usually find him running about for his designs. When not setting up campaigns, or bugging people with different types of questionnaires, you can find him talking about Formula One and Lord of the Rings.
Blood Group: Cats, Taekwondo, Rock climbing, Formula One, Noodles.
Weapons: Persistence, Wacky ideas, Business Manager, Random nonsense.