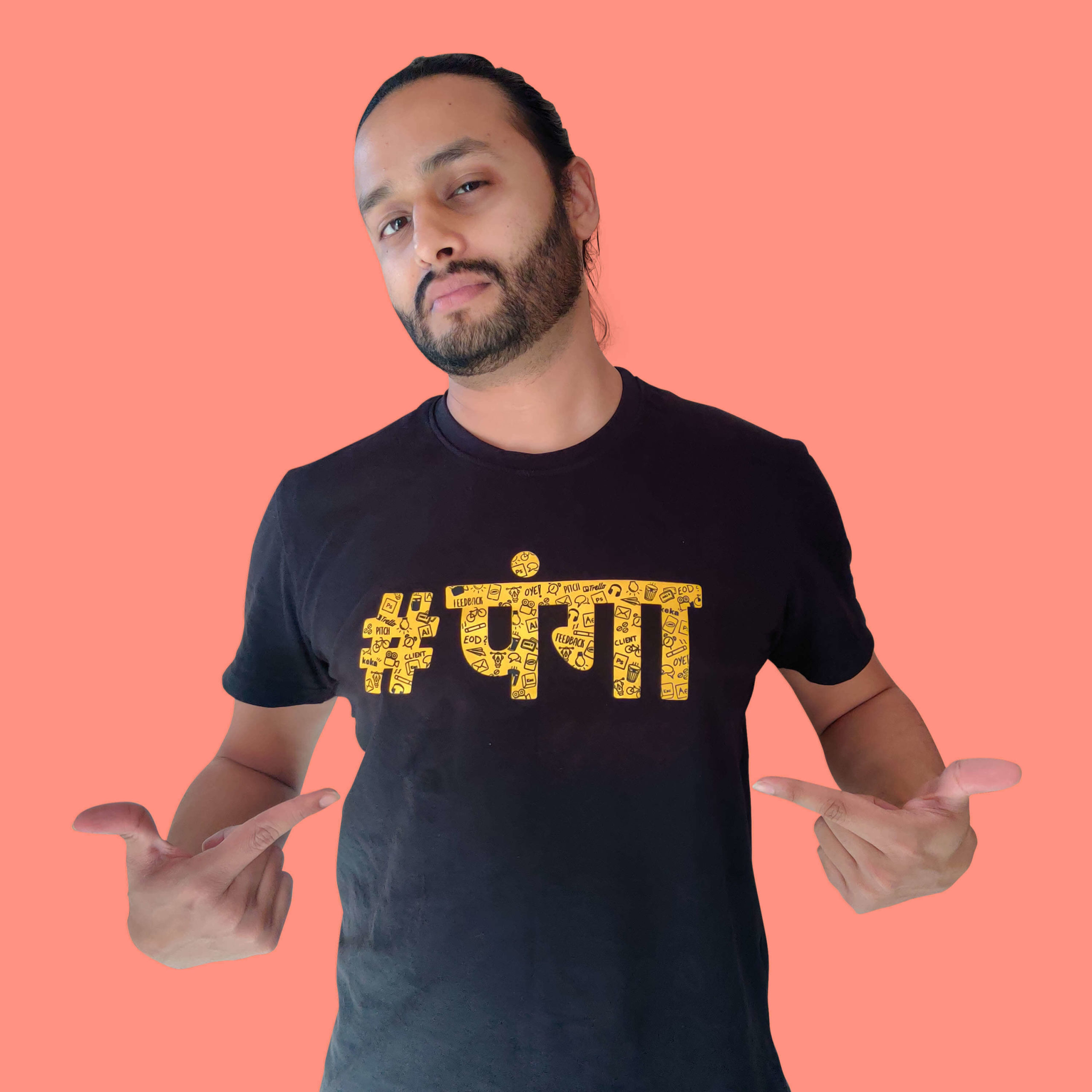 Gaurav Tidke
Popularly known as Geee Teee!!! This Mafia is the ring-master who tries to tame the uncontrollable beast called Agency Chaos!! Some say he's the bandwidth whisperer, getting stuff done for Design, Video & Tech, others say he never picks up calls! Well, busy tha yaar!! Gifted with an approachable attitude, striking a conversation with this one
will be a walk in the park! Wanna get things done? Play the man, not the odds!
Blood Group: FOOD (Bribe criteria), Adrak Wali Chai, Gaming, Travel Keeda, Football, F1, Cric… Basically Sports!
Weapons: Trello!! Smile, You got my back, I got yours! Team Panga is my weapon!