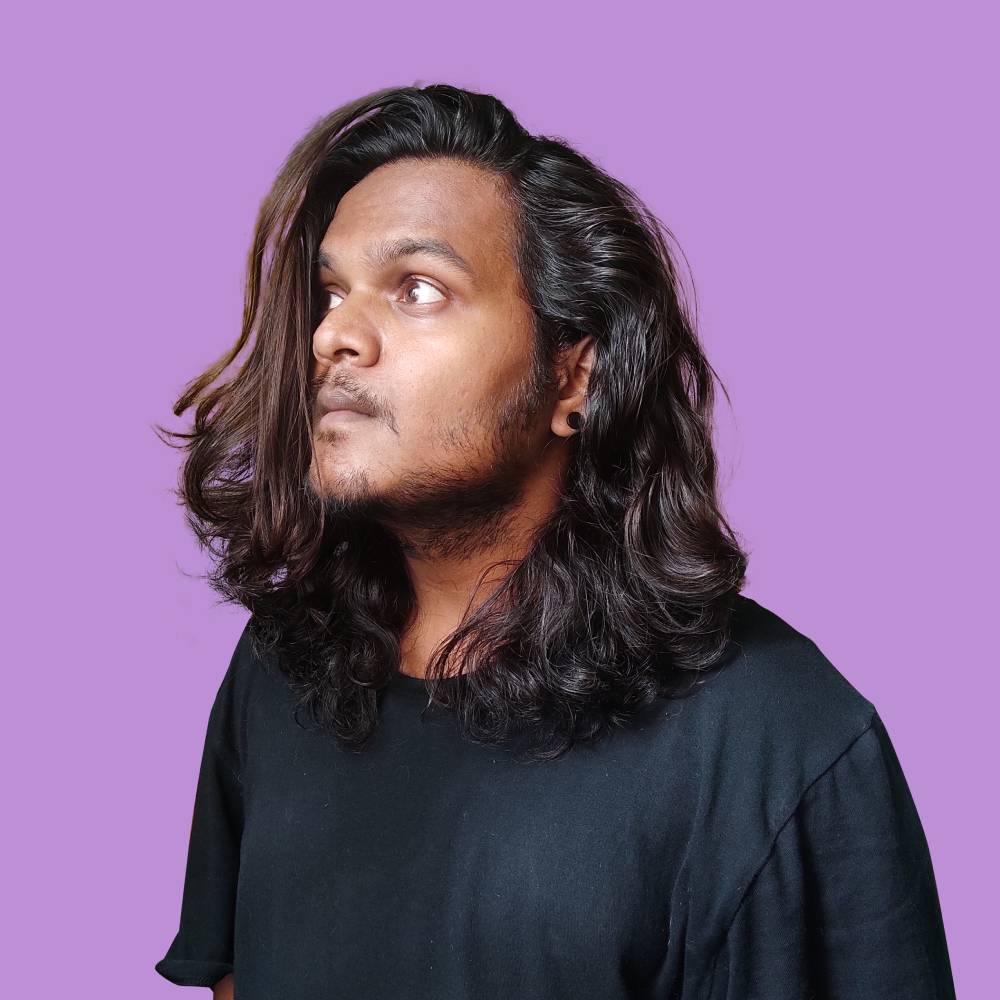 Nishchal Chandrashekar
Unlike lightning & thunder, you can hear him before you see him.
With a booming voice that has no volume control, you can hear him go "It doesn't get lower than that" a couple of times a day.Neil, as he likes to go by, is as animated as his role with us, you guessed it right, an animator!
You can always find him in front of his computer with his eyes peeled and headphones on, shutting off from the world outside when he gets his design mode on.
He thrives on copious amounts of caffeine (the black kind) and you won't miss his signature 2XL coffee mug.
Blood Group: Dogs, Movies, Books, Chicken Nachos, Poetry, Shorts.
Weapons:Dribbble, After Effects, Pun-ny Humor, Sarcasm, Hair, 2XL Coffee Mug.