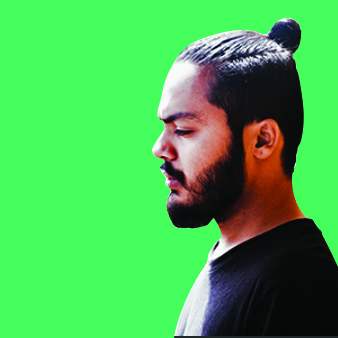 Vishnu
Many people work to attain a place in heaven for themselves, but not Vishnu. Affectionately known as Bhagwaan, he is remembered quite often in office (we have a lot of Hey Bhagwaan moments, trust us). His cutting-edge (that's his favorite word) designs and dialogues add the much needed color and humor to our lives. He loves to sing – you name a song and he'll sing it in a pitch about 10,000 times higher than the original.
Blood Group: Mushrooms, Rock / Psychedelic Music, Beards, Shorts, Black Ink Pen, Peace !!
Weapons: Adobe Illustrator, Mouse, Black Ink Pen, Scribbling.