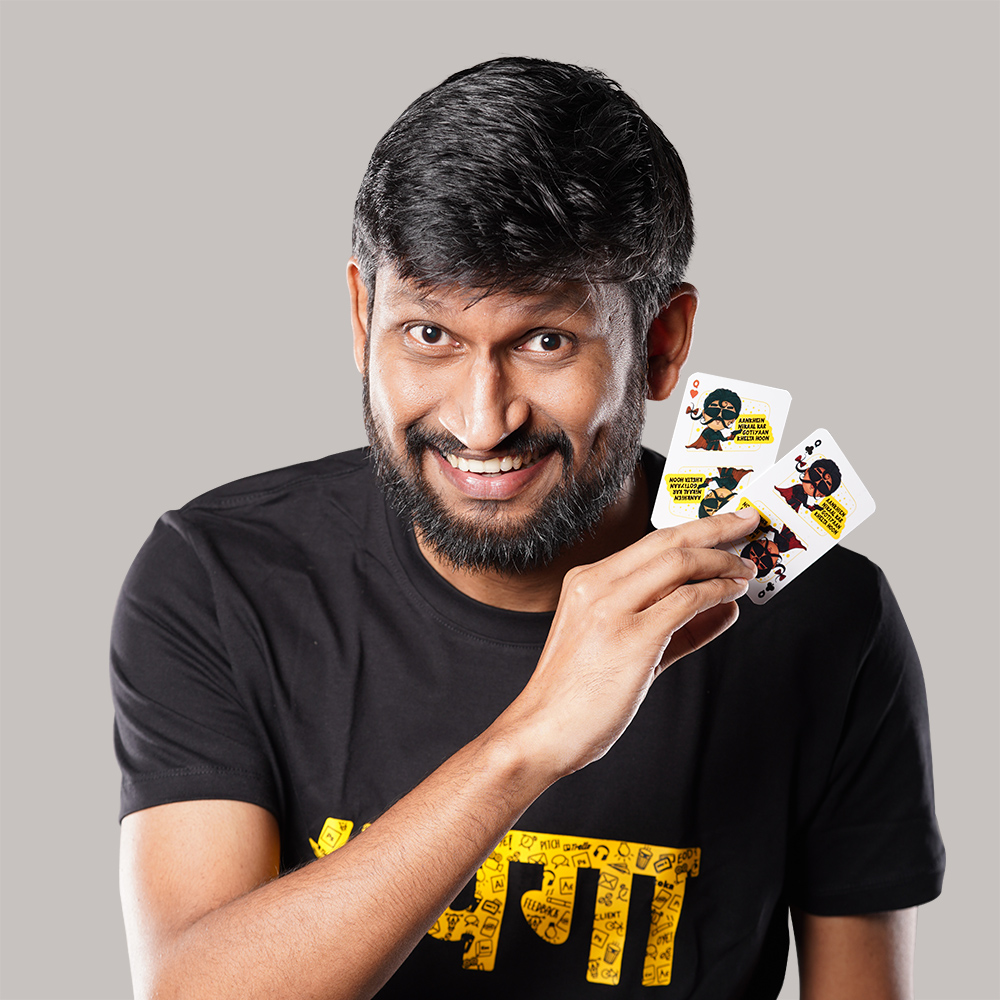 Gaurav Arora
He dons so many hats through the day that it's a little surprising when you find that he doesn't have 10 heads and 20 arms. He is the energy centre of the office who curates the most insane ideas and pushes everybody to unleash their potential. He dreams to go Backpacking across the globe for 30 days and meeting his friends. His high point in life was when somebody referred to him as the Wikipedia of Bollywood Movies. Being disruptive is in his blood, and people used to call him Napster during his college days.
Blood Group: Ginger Tea, Bollywood, MTV Unplugged, Manchester United, Food & some more FOOD!!
Weapons: Work! It does all his shootings.