The Challenge
Setting up the goals and expectations with the management as they had no prior experience with any kind of digital marketing engagement.
The conclave was targeted for very niche audience i.e. experiential education and we had to extra mile in reaching out to them.
Time Constraint: We just had 3 months for setup, strategy building, execution and testing. We had no time or cushion to experiment so all our efforts had to be very focused and pointed.
Objective
01

Setup the Google PPC campaign & Account Structure.

02

Maximize paid event registrations from PPC campaign.

03

Have a clear understanding of Return of Investment (ROI) as the client had a shoe string budget.
Take Away
High PPC Conversions
Exceeded expectations for the final registrations
Very high Return on Investment (ROI)
Strategy & Execution
Strategy & Execution
Used tool to find relevant keywords that will get closer to user search queries on Search Network.
Considering the niche area of operation, the selection of the right keywords was of paramount importance. The more specific and relevant a keyword is, we had more chances of prospect showing interest in our conclave.
Remarketing
Implemented remarketing and we targeted the traffic who visited our website even once. And it allowed us to remain at the top of their head and maximize the chance of conversion.
Remarketing played a very vital role for such kind of niche conclave and allowed us to target precise audience for the conclave.
Optimized Display Campaign
Implemented Display network strategy to our target audience
and introduce our conclave to them.
The strategy included contextual targeting (showing ads on pages of websites with education, experiential learning content).
Implemented multiple Ad copies with different messages like "Early Bird" or "Freebies", it helped to analyze the  correct messaging.
Perfomance Results
300+
conversions in just 3 months
2x
number of leads generated through PPC
85+
achieved registrations from PPC
Clients across industry verticals trust us for their performance marketing.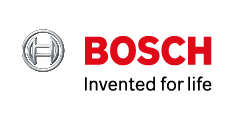 & many more.