The Challenge
This client only has a few true competitors, but its online competitive market space is packed with competitors on both a national and geo-targeted basis.
Too many properties or property dealers specific to that geography that had to be addressed for the PPC campaign.
Restructuring the existing complex accounts and also measure the ROI from each Bhiwadi property on which we are running the campaign.
Objective
01

Optimize the existing Google PPC campaign.

02

Increase new, relevant website traffic.

03

Increase number of potential leads & conversions.

04

Improve the brand visibility.

05

The campaign needed to be for properties specific to region i.e. Bhiwadi & Neemrana.
Take Away
Increase relevant website traffic
Increase conversions through PPC campaign
Improve paid search ROI
Revitalize brand image
Strategy & Execution
We focused on decreasing the number of impressions lost due to poor quality scores and increase ad click through rates.
Separated branded and non-branded keywords which help to decrease the CTR's for a specific product ad groups
Enhanced Click Through Rate (CTR)
We made "Search term" or Keyword and "Ad" more inter related or connected and eventually we were able to improve the CTR.
By consistently improving CTR we allowed for more traffic to enter conversion funnel path.
Improved Quality Score
We improved the quality score for most of the keywords by limiting them per ad group and increasing the number of active ad groups.
By adding this level of specificity, we were able to increase our impressions, improve ad position and reduce the cost per click.
Keyword for each ad group & ad was much more relevant and pointed.
Judicial usage of Display URL
We used the display URL very effectively specific to each Ad group, helped us to have better conversion and hence better ROI.
We constantly tested the Ad copy to have continue improvement in conversions and ROI.
Perfomance Results
48%
increase in paid traffic
54%
increase in conversions
44%
decrease in cost per acquisition.
Clients across industry verticals trust us for their performance marketing.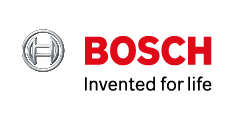 & many more.