The Challenge
Client had a large portfolio of services, with no previous marketing activities, making it essential for strong mapping between the search keywords & business offerings.
Warehousing and Logistics sectors are known to generate junk leads, where expectations of prospects are different from provider's offerings.
There was a requirement for very specific geography based targeting, and a time constraint to reduce cost per lead to below industry standards in 3 months.
Objective
01

Set up the Google PPC campaign & account structure, keeping in mind the wide portfolio of services.

02

Kick-start the business for the client & enable them to find new partners with Google PPC as the primary advertising and lead generation medium.

03

Optimize campaigns and cost per lead, and quickly adjust according to the service providing priorities of the company.
Take Away
Quick conversions from the PPC campaign
Extremely high return on investment
Better than industry standard conversion rates
Strategy & Execution
Keyword Selection:
Started with base keywords and used the keyword tool effectively to target keywords that were closer to search queries.
Choice of keywords was highly critical because the client provides limited services as per a fixed model.
Ad Copy & Keyword Optimization:
Organized keywords into segmented campaigns, simplifying the targeting and allowing for better expansion across geographic locations.
Used match types to better control spend and optimize cost per acquisition.
Mapped keywords to Ad Copies, used multiple ad copies to represent client's service benefits and constantly adjusted spend across best performing ads to improve the "Quality Score" and ROI.
Remarketing:
Effectively leveraged the parent brand by targeting the traffic that had visited the parent company's website to capture relevant audience.
Implemented remarketing to target the audience that visited the client's website to capture top of the mind recall and increase chances of conversion.
Perfomance Results
120+
Leads in 3 months (Geo targeted)
10%
Lead Conversion Rate (Quality Leads)
Display & Text ads helped in Branding & Lead Generation
Clients across industry verticals trust us for their performance marketing.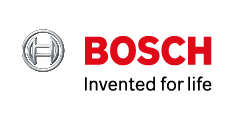 & many more.