The Challenge
Setting up the goals and expectations with the management.
Building the confidence with the management to allow them for high investment in PPC campaigns.
Targeting NRI based out of western countries, it was challenge to keep the cost per lead (CPL) under control as the Ad spending was in dollar and property purchase is in INR.
Objective
01

Setup the Google PPC campaigns

02

Setup account structure to NRI targets across the globe, hence improve Return on Investment

03

Maintain & keep the brand value intact and avoid making it an over the face selling campaign.
Take Away
Improved ROI, as high as 1:8
Better Quality Leads
Higher number of conversions
Lesser cost per acquisition
Strategy & Execution
Account Restructure
Analyzed the top performing keywords, expanded their exposure and executed a strategy for more efficientspending.
Judicial usage of keyword match type to have a precise control on the ad spending and usage of "Search Term Report" to efficiently improve the cost per acquisition.
Organizing keywords into more segmented campaigns, allowed us to expand coverage into new geographic regions & better control all targeting options.
Mobile specific campaign
Created specific campaigns for mobile device and hence improved the ROI.
Ad Copy Optimization
Mapped Keywords to Ad copies to improve the "Quality Score" and in turn improved the ROI.
Multiple ad copies to represent all the USP's of the client. Focused on some specific ad copies which are giving the best results.
Ad Extension: Implemented the below ad extensions to have more leads through website and phone calls.
Call Extensions
Sitelink Extensions
Image Extensions
Launch of Display Campaign
Implemented Display network strategy to reach new consumers and introduce them to our client's company.
The strategy included both contextual targeting (showing ads on pages of websites with real estate content).
Implemented placement targeting (running ads on sites that cater to their target demographic (NRI, forbes.com etc.)
100%
increase in conversions after 3 months
2x
number of leads generated through PPC
50%
reduction in Cost per acquisition after PPC
1:8
improved ROI & cracked multiple leads through PPC
Clients across industry verticals trust us for their performance marketing.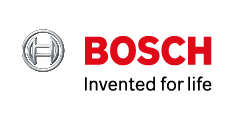 & many more.