The Challenge
This would be the client's first foray into PPC advertising, with no previous structure or benchmarks.
Client is an India-based company but the target audience was North America, therefore a strong need to understand a new market and compete with local players.
Client works with a very specific industry, typically engineering based, therefore a strong need to understand the industry & its pain points.
01

Understand the company's services portfolio & targeted industries to develop an account strategy.

02

Set up the Google PPC campaign for lead generation for the company's vast services portfolio across specific industry sectors geographies.

03

Optimize campaigns to generate quality leads and bring the cost per conversion to below industry standards.
Take Away
Great quality of leads generated
Effective geographic and industry targeting
Low cost per acquisition
Strategy & Execution
Branding & Display Campaigns:
Implemented Display Network Ads with a strong focus on Geo targeting to focus only on the North American Industry with engaging graphics.
Included placement based targeting by running ads on websites that cater to the client's targeted demographic (US based engineering magazines, etc.)
Keyword & Ad Copy Management:
Tested several keywords based upon the preference of the North American market, identified and eliminated poorly performing keywords, eliminated negative keywords and tested several match types to increase leads ROI.
Performed effective keyword to ad copy mapping, and constantly changed ad structure to target the search terms used by the North American audience in the Engineering Industry.
Remarketing:
Effectively utilized the remarketing technology to target and convert users who have already visited the client website even once.
Because of the very specific choice of industry and geography, the Remarketing campaign was very effective because it allowed us to advertise to a highly targeted and relevant audience.
Perfomance Results
175+
leads in 3 months (Geo targeted)
PPC yielded an extremely high ROI
Clients across industry verticals trust us for their performance marketing.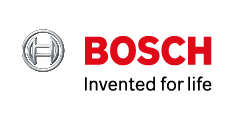 & many more.